Featured Member
Antoinette Smith, Vice President, Metro Risk Management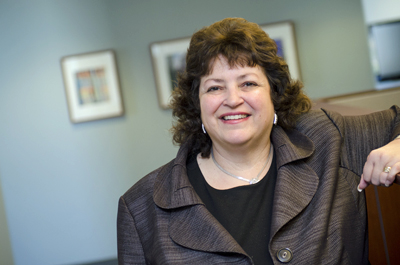 Antoinette Smith is Vice President of Metro Risk Management LLC ("MRM"), a third party administrator specializing in workers' compensation claims. MRM's largest client is the California Self-Insurers' Security Fund. SISF is a non-profit mutual fund set up to handle claims for bankrupt or defaulted self-insured companies.
Antoinette has been in the workers' compensation field for over 30 years. She began her career in workers' compensation claims at Todd Pacific Shipyards, where she specialized in both "State" and "Federal" claims. Antoinette has been associated with MRM (and its affiliates) for over 25 years. During that time, she has administered workers' compensation, bodily injury, and property damage claims.
Antoinette was elected as the president of the nationwide Longshore Claims Association for the years 2005 and 2006. She served as Vice President and Treasurer prior to that. Her broad experience includes the claims oversight of a Longshore Act case that was litigated all the way to the United States Supreme Court, Rambo vs. Metropolitan Stevedore Company, with the additional rarity that the case was heard by the Court on two separate occasions on two distinct issues.
A graduate of Harbor College and California State University, Dominguez Hills, Antoinette's expertise in "dual jurisdiction" claims as well as pure State of California WC claims or pure Longshore Act claims sets her apart in the workers' compensation field.