Zachry Named Tim East Award Recipient
July 14, 2016
Longtime Worker's Comp Leader Recognized with Annual CCWC honor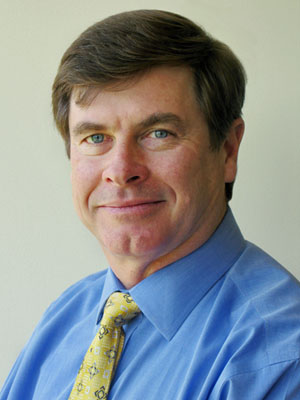 A longtime leader of the California's workers' compensation realm, Bill Zachry was named the 2016 recipient of the Tim East Award, recognizing outstanding achievement in the California workers' compensation industry. The award was presented July 14 during the California Coalition on Workers' Compensation's (CCWC) 14th Annual Conference, held at Disney's Grand Californian Hotel® & Spa.
Widely known for his tireless efforts and countless hours put towards making the California workers' compensation system one of equity and effectiveness, Zachry is the Vice President of Risk Management for Albertsons Companies, a position he has held since 2001. He is a member of the Board of Directors of the California State Compensation Insurance Fund, a member of the Board of Trustees for the California Self-Insurers Security Fund, and a former Chair of the State of California Fraud Assessment Commission.
He previously served as Senior Vice President, Chief Operations Officer with eStellarNet; Vice President, Claims, for the Zenith Insurance Company; and Senior Vice President for C.E. Heath Insurance / HeathCal / CareAmerica Comp/HIH Insurance. In 2014, he was named the RIMS Risk Manager of the Year by Business Insurance Magazine. He has also received the Richard Bland Award from RIMS for legislative efforts in California.
Zachry is a widely-published author in the world of workers' compensation, and is a well-known contributor to a number of industry publications.
Established in 2010 and presented each year at the CCWC gathering, the award is named for its first recipient, a former Chair of the CCWC Board of Directors and the current Director of Risk Management for The Walt Disney Company.